Items between cult and everyday usage
---
The ifaSHOP offers everything from small souvenirs for little money up to tried-and-tested tools for operations. On this page, we will always present you a small selection, current offers and new products.
In the design of the International Fire Academy, we have created useful everyday items for the ifaSHOP – including caps, T-shirts, drinking bottles and notebooks. Firefighters - depending on their operational focus - are interested in our search sticks or textbooks. In addition, we carry selected bags, belts and key fobs from the brand Feuerwear.
We are looking forward to your visit. See you soon at the ifaSHOP.
Practical items for many operations
---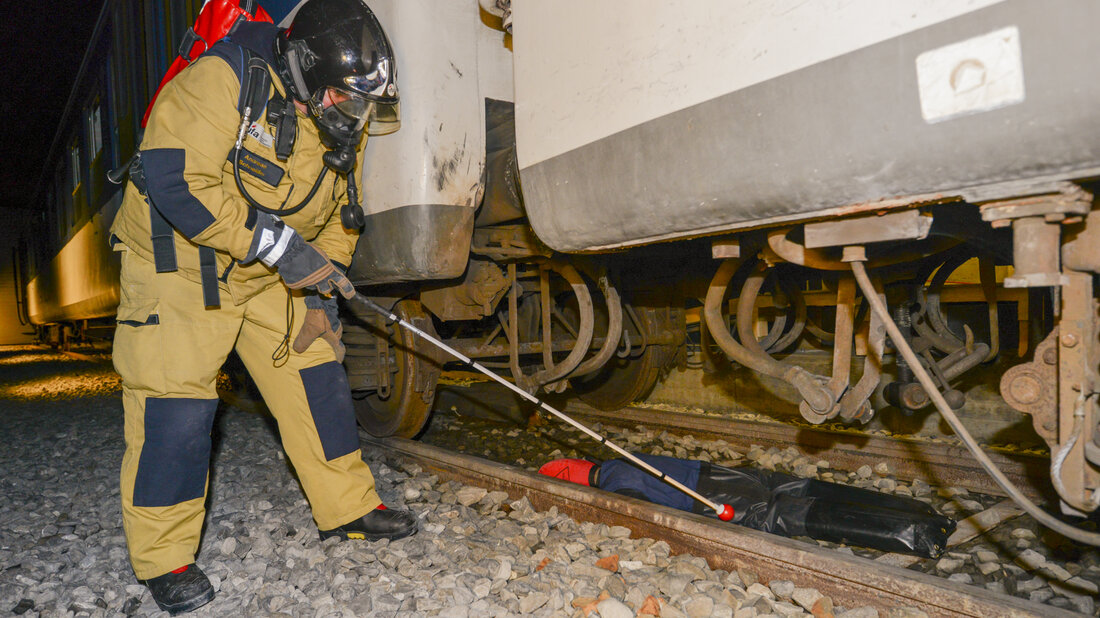 Search sticks have proven to be labour-saving and effective tools not only for operations in tunnels. They allow a quick search of large areas wherever visibility is clearly restricted. The search sticks are available directly at the ifaSHOP or can be ordered from the secretariat (tel. +41 62 386 11 11 or e-mail contact(at)ifa-swiss.ch).
Leaflets «Firefighting Oper-ations in Railway Tunnels»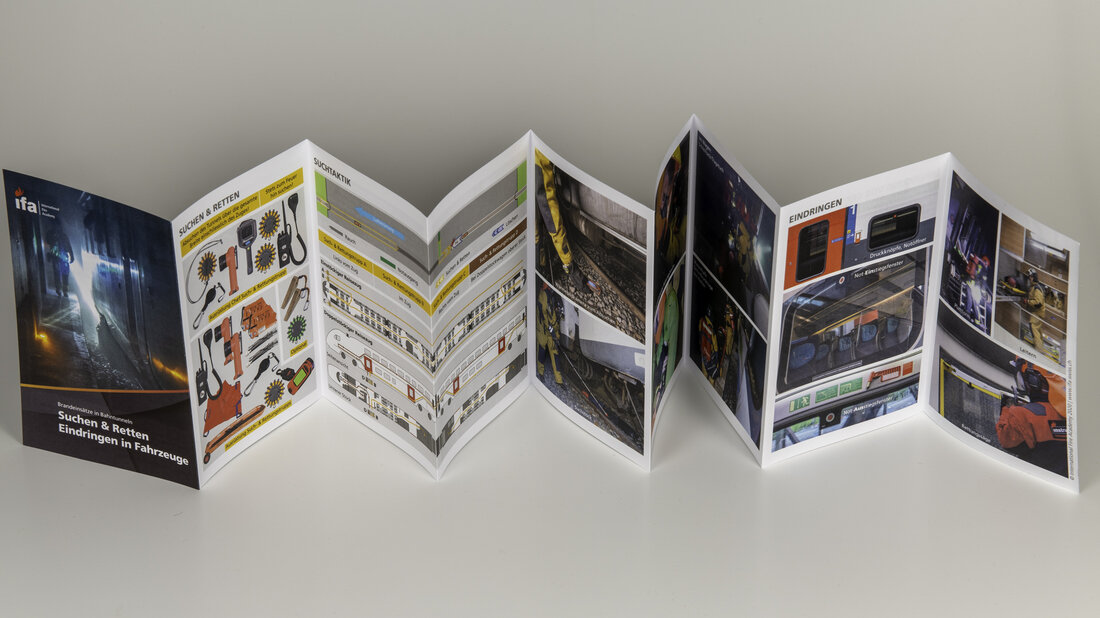 There are now two leaflets available as fanfold on the subject of «Firefighting Operations in Railway Tunnels». They have been published in German, English, French and Italian. The two leaflets reflect the most important contents of the firefighting procedure and the courses at the International Fire Academy. They are designed as a reminder for all firefighters who have undergone appropriate training. As a bundle (2 x 25 copies) the two leaflets can be purchased at the ifaSHOP at the International Fire Academy or ordered.
A souvenir for children
---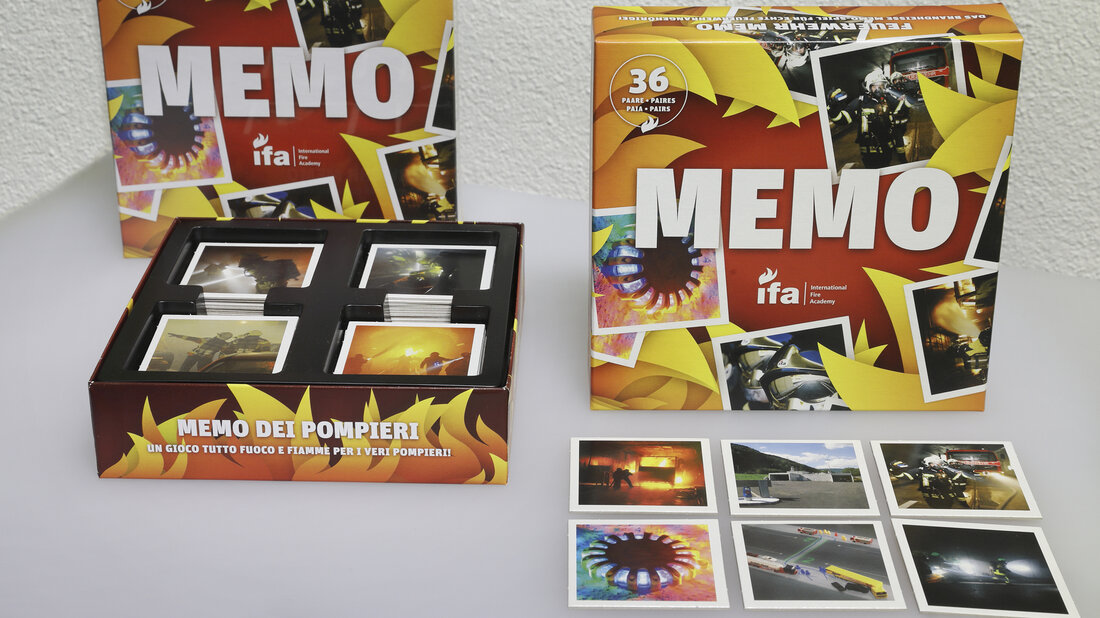 The memory game with motifs from the tunnel and firefighting training world is just the right family gift. It promotes concentration and spatial orientation – and children have the best chance of outdoing their parents. 36 photo motifs in the design of the International Fire Academy promise beautiful game rounds – even in the circle of your own fire service.
Swiss tradition: Jass Card Game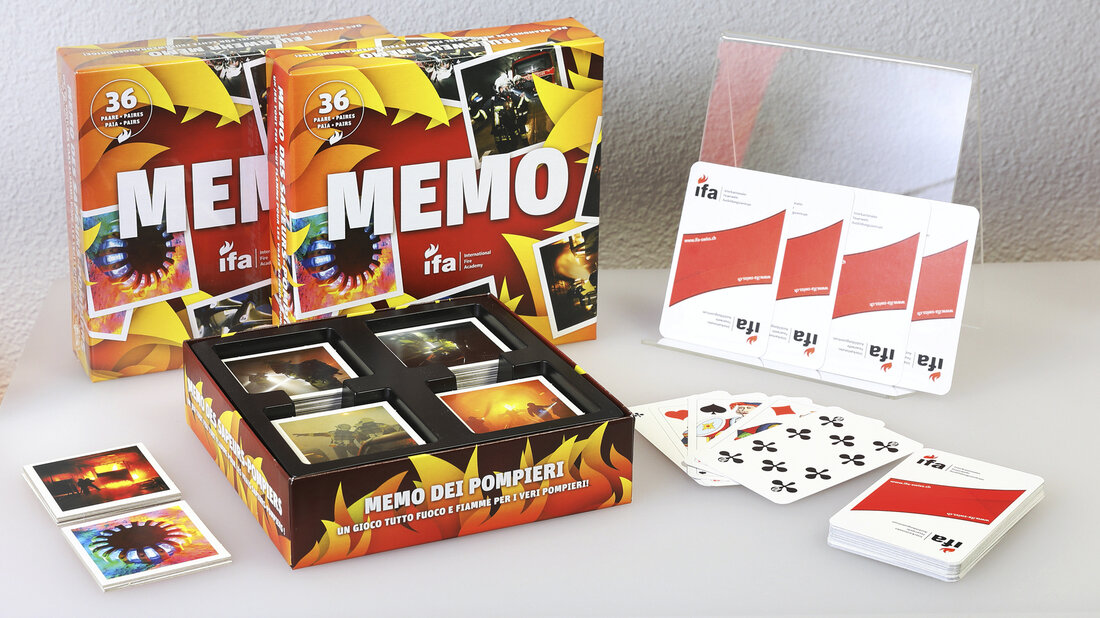 Have you discussed enough after training? Then there's still time for a game of jass. International guests who do not yet know the rules of the traditional Swiss game will quickly find instructions on the Internet. The set is also suitable for skat or similar card games.