How to arrive well with us
Our two locations in Balsthal and Lungern are easily accessible by car and public transport. Visitor parking spaces are available in sufficient numbers. Please refer to your course confirmation letter for the location of your course. We are happy to answer your questions about travel planning.
Location Balsthal
---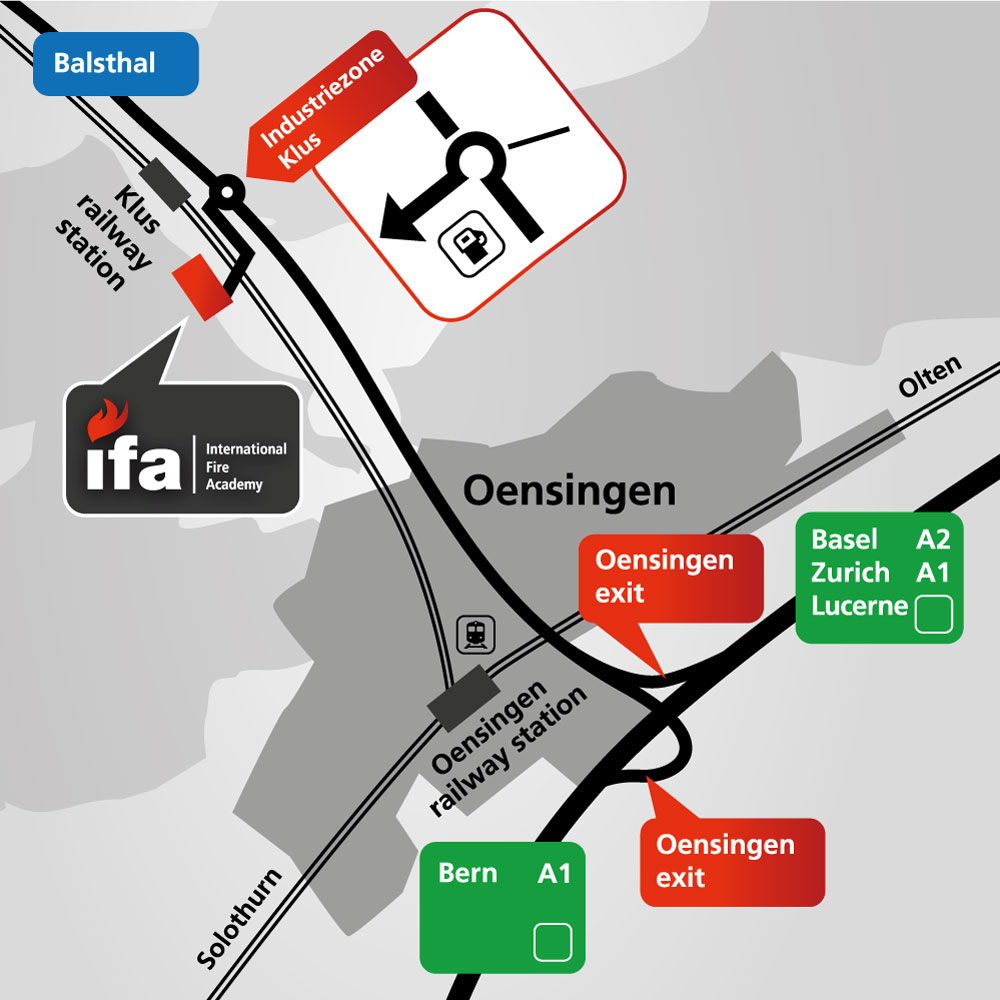 The International Fire Academy and the Intercantonal Fire Service Training Centre are located in Balsthal (canton Solothurn) in the industrial area Klus between Oensingen and Balsthal. By car, the cities of Basel, Bern and Zurich can be reached in around 30 to 40 minutes. Klus Train Station is just a 3-minute walk away.
Participants who wish to arrive outside the opening hours should contact us early. We then provide the information for access to the site and the accommodation.
Location Lungern
---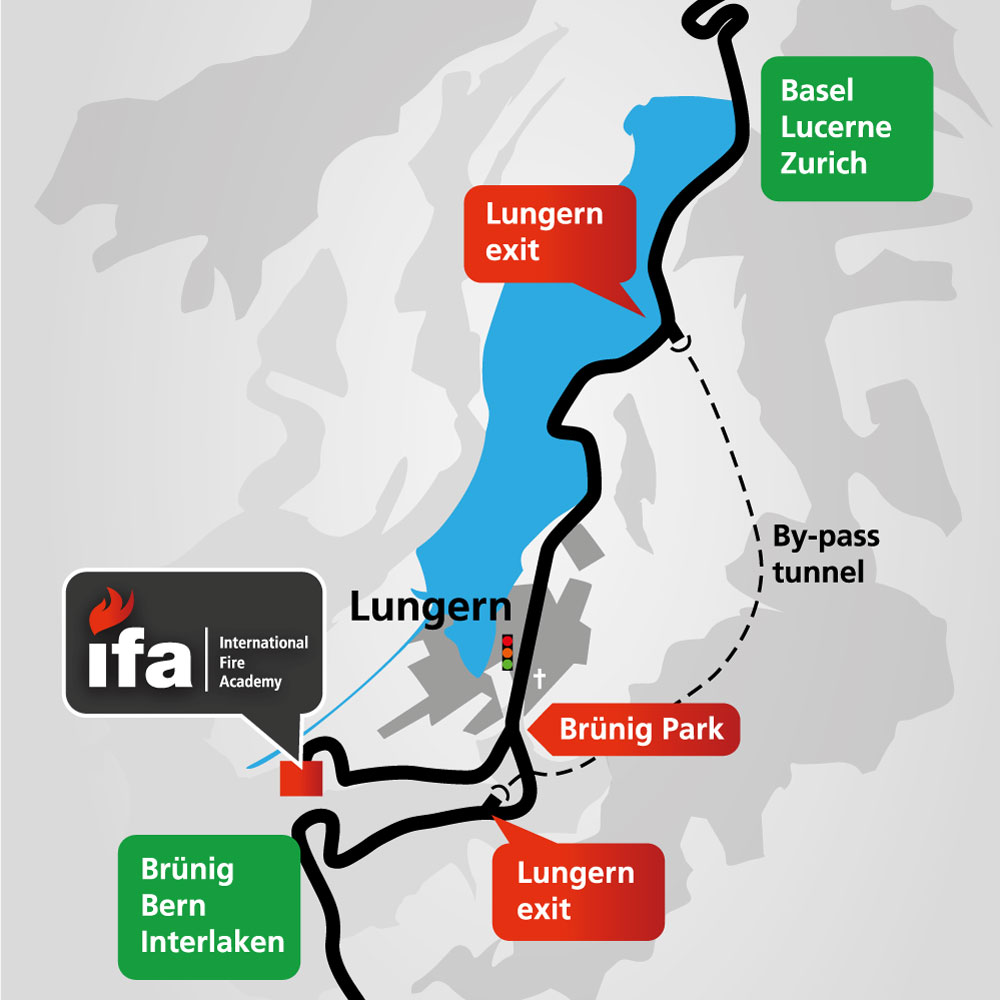 The International Fire Academy operates another training centre in Lungern (canton Obwalden). There the tunnel training facility is deep in the mountain, which is accessible via the site of Gasser Felstechnik AG. Lungern can be easily reached by car via Central Switzerland or the Bernese Oberland.
When arriving by public transport, we recommend taking a taxi from Lungern station. The journey time is about 4 minutes.
Motorway vignette
---
For fire engines marked as such (blue lights are not required), there is an exception rule: They do not need a Swiss motorway vignette for journeys that serve fire service purposes in the broadest sense. This is, of course, the case when attending one of our courses. Private excursions are not covered by the exemption.