From the perspective of experiential learning, learning cannot be limited to the acquisition of knowledge. The focus is instead on experiencing relevant situations and challenges. At the same time, the importance of specialised knowledge should not be underestimated when firefighters want to tackle tunnel fires jointly. The necessary basic knowledge for tunnel operations as well as helpful background information are presented compactly in words and pictures in the specialist books «Firefighting Operations in Road Tunnels» and «Firefighting Operations in Railway Tunnels». But how can they support a lasting training?
Narrowing down the required knowledge - also across «language worlds»
---
What additional knowledge should firefighters have for tunnel operations in the first place? This question was essential in the development of the two textbooks on tunnel firefighting procedures. The aim was to limit knowledge transfer to what is necessary. This task took up a lot of time for the Didactics and Development Team. The result is two compact textbooks, each available in three languages.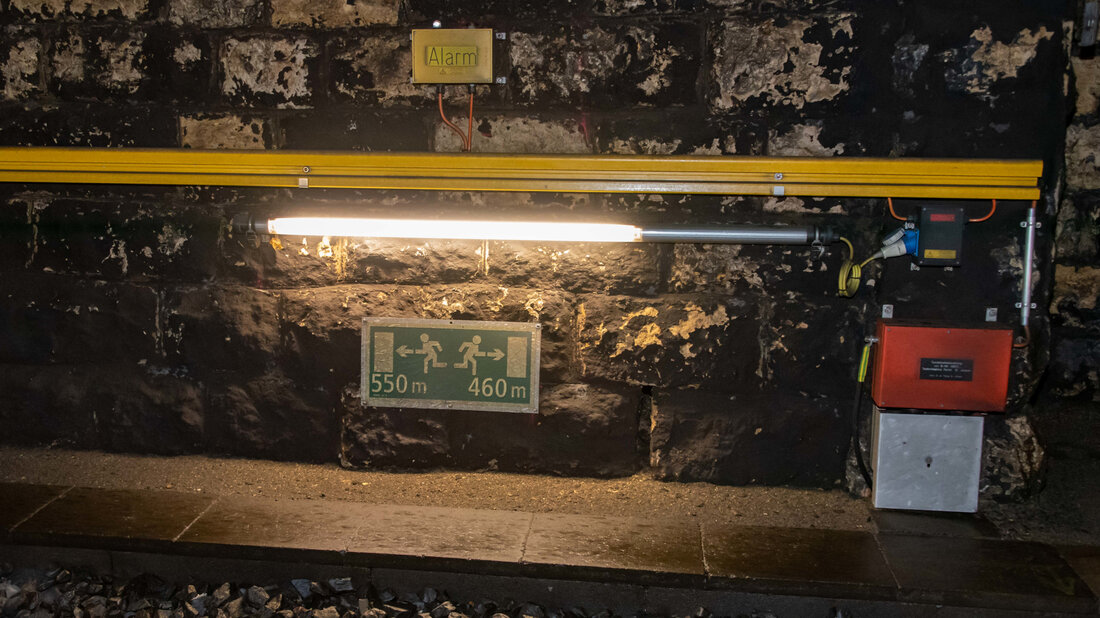 Consolidating the use of technical terms
---
A prerequisite for swift communication during operations is the confident use of technical terms on the part of all parties involved. Tunnels in general, especially the infrastructure and vehicles in rail transport, can only be described to a limited extent and often not with sufficient precision using everyday vocabulary. It is why it was so crucial for the International Fire Academy's Didactics and Development Team to specify technical terms and select those relevant to fire services.
Overhead line or contact wire? Such terms are explained succinctly in the textbook «Firefighting Operations in Railway tunnels».

This photo sheds light «into» the railway tunnel to show and name the details relevant to fire services.
The terms for communication during tunnel operations among firefighters and with other organisations are explained and illustrated with figures or photos in the two textbooks of the International Fire Academy. The textbooks are both a learning aid and a reference source for developing a «common language» within a fire service and in cooperation with other organisations.
Quickly renew what one has learned
---
Even what is learned in detailed lessons or experienced in training drills is forgotten over time. Repetitions are therefore indispensable. Refreshing what has been learned is supported by the repeated recalling of experiences. The textbooks make an important contribution to this, for example, by reading up on tactics and techniques or simply looking at the figures and pictures with the question in mind: Did I see or experience anything comparable during training? What is new about it compared to my previous operational experience?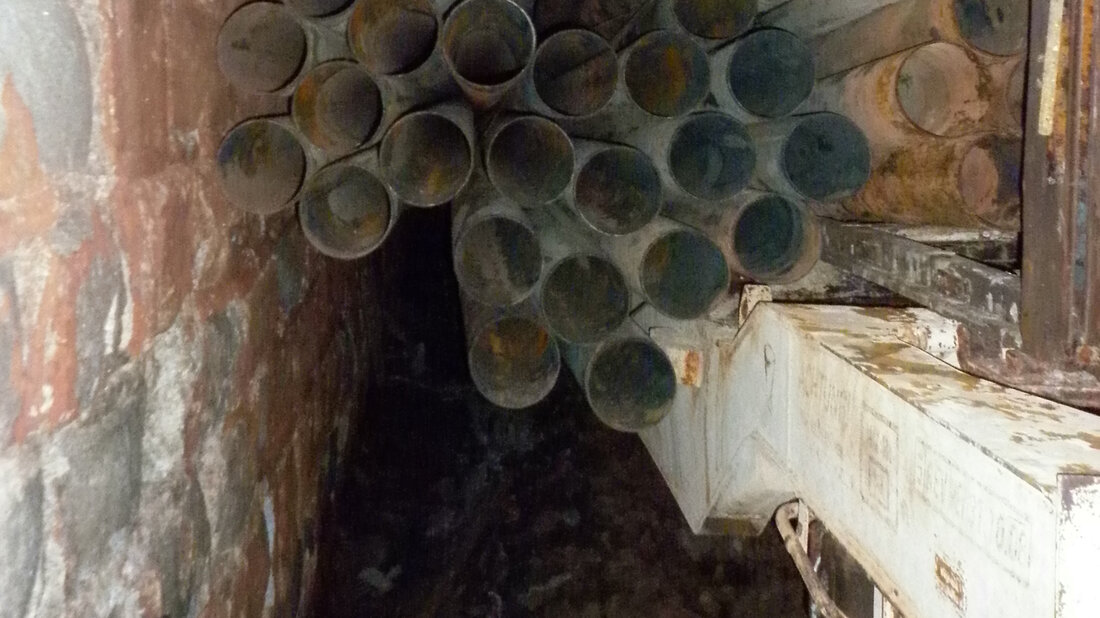 Images guide perception and promote remembering
To support easy and lasting learning, the International Fire Academy places particular emphasis on figures in its textbooks for a number of reasons:
Photos provide the necessary visual material when something relevant has not been seen or consciously perceived before. This includes, for example, photos of technical details or damage after fire incidents in railway tunnels.
Interrelationships and processes can be clearly presented in a graphic and quickly grasped. They are much better suited for this than text.
Images are usually better remembered than descriptions.
Illustrations support sustainable learning and the gain of knowledge particularly well.
Making relevant things visible: In this figure, the danger zone on a railway line is marked. Dimensions illustrate the required safety distance to the track.

Using photos to guide perception: The UIC number (27 80 ...) together with the train listing provides information on what a freight wagon has loaded.
Linking of (media) offerings
---
Although the textbooks are stand-alone products that can be used without the need for other International Fire Academy offerings. However, they unfold their full benefit in interaction with other media and offers. An example of this is the sample operational plan for incidents in railway tunnels. It was developed for the textbook «Firefighting Operations in Railway Tunnels». The sample operational plan and other helpful materials can be downloaded in the «Knowledge» section of our website.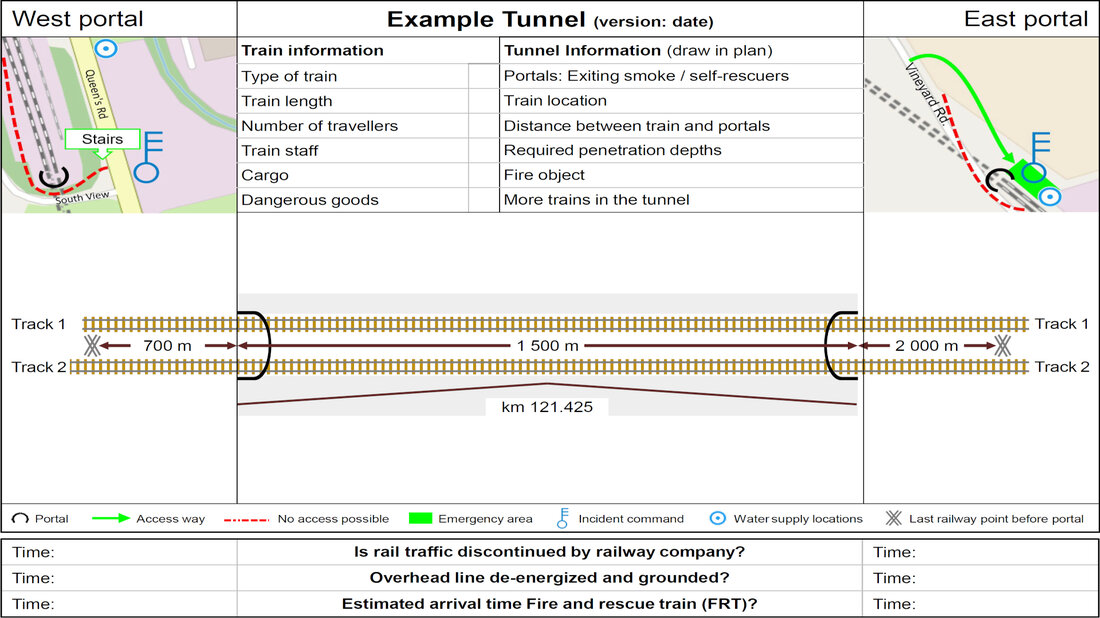 The benefits in different learning situations
---
The textbooks «Firefighting Operations in Road Tunnels» and «Firefighting Operations in Railway Tunnels» can provide the first benefit in training preparation. They provide a simple and clear introduction to the subject and illustrate why special training is required for tunnel operations.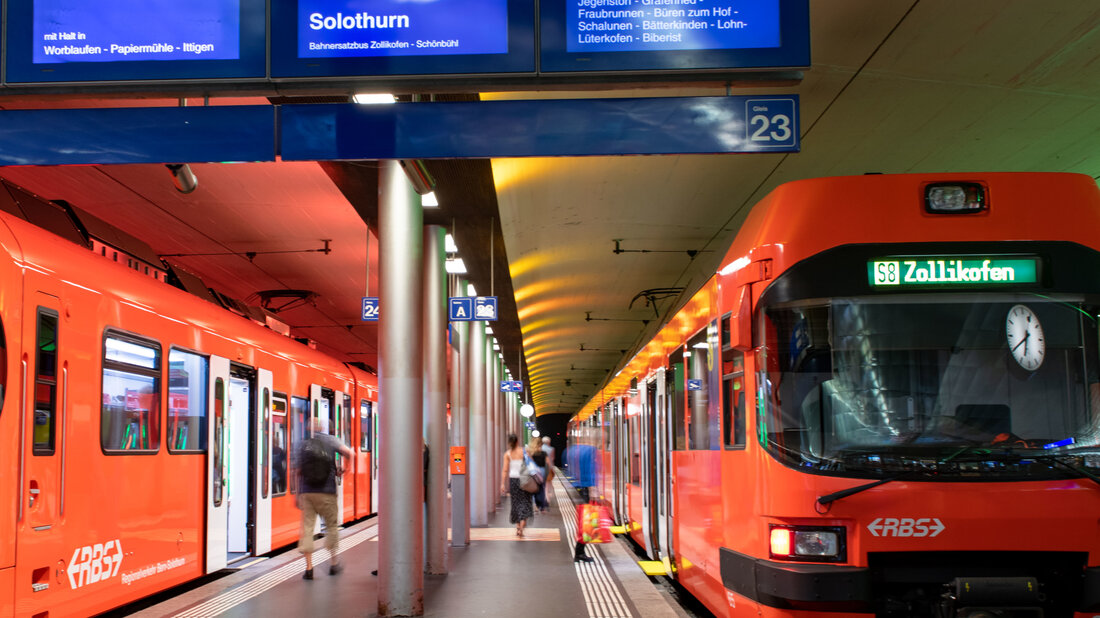 In terms of content, a greater benefit can be expected from the books after an initial practical training or introduction. The knowledge from reading can then be directly connected with the experiences from the training and practice. Figures, descriptions, mnemonics and experiences can then explain each other and promote a more profound understanding.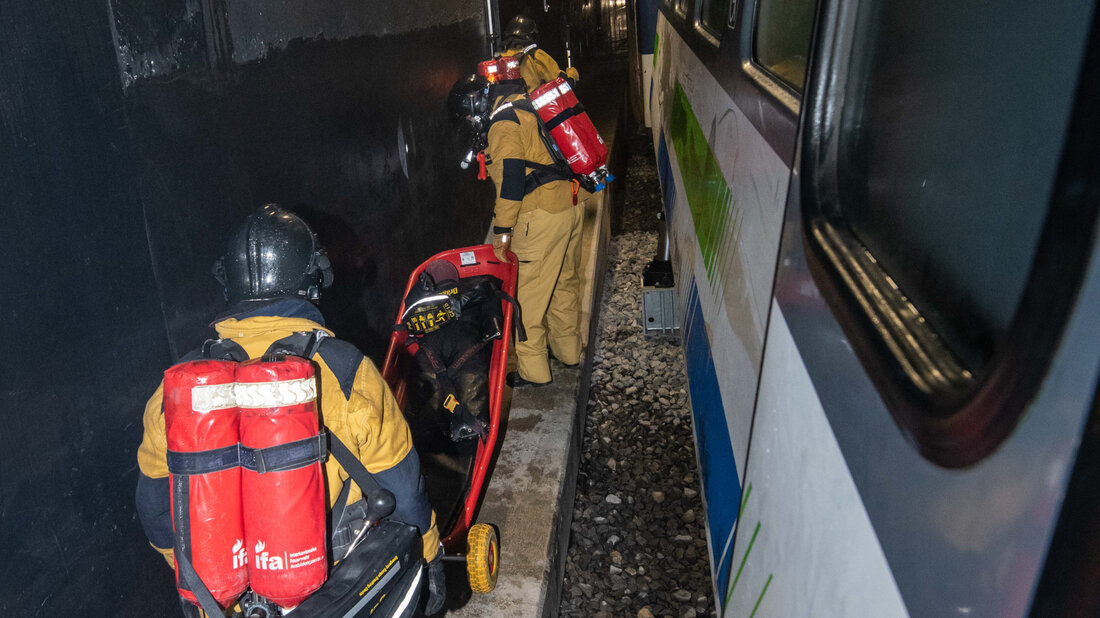 A great benefit is also to be expected in refreshing what has already been learned and preparing for further practical training. This is supported by the leaflets accompanying the two textbooks and summarising the core knowledge compactly.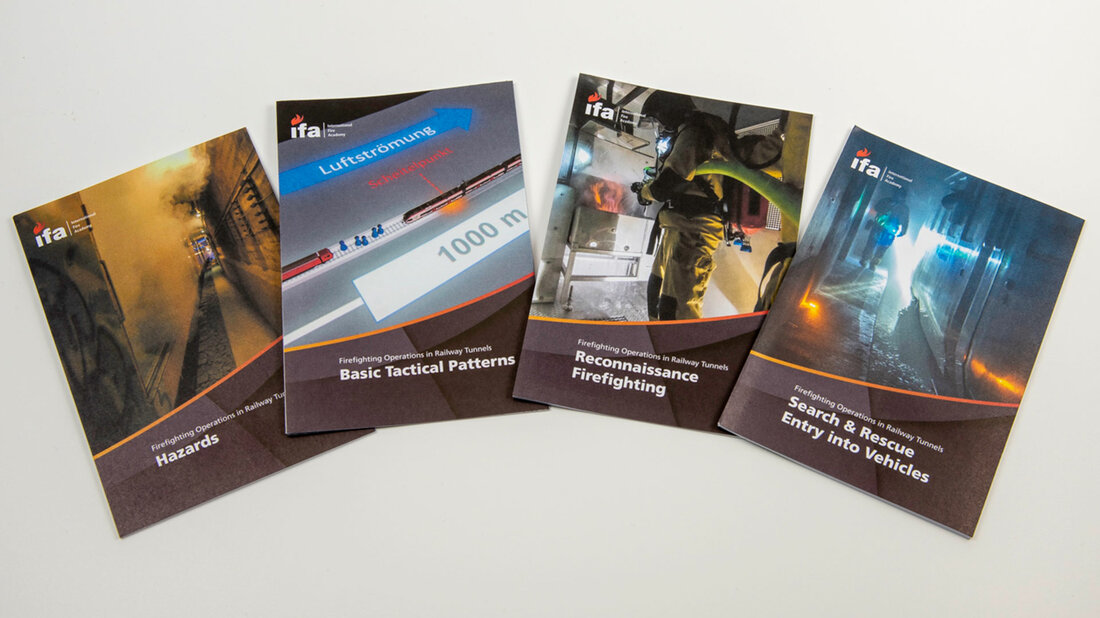 Order online or purchase in the ifaSHOP
---
All International Fire Academy textbooks can be ordered online. They are delivered free of shipping costs within the EU and Switzerland. The textbook «Firefighting Operations in Road Tunnels» costs EUR/CHF 19.90, the textbook «Firefighting Operations in Railway Tunnels» EUR/CHF 23.50. Discounted volume prices apply for orders of 5 copies or more.